The University of Rochester offered admission to potential first-year students from all US states and territories, and 135 foreign countries, up from last year's record 111. The top ten states range from Massachusetts and Illinois to California and Texas. The top ten countries include many from almost every China province and Indian state, but also Mexico and Canada, the UK, Brazil, Vietnam, and Turkey.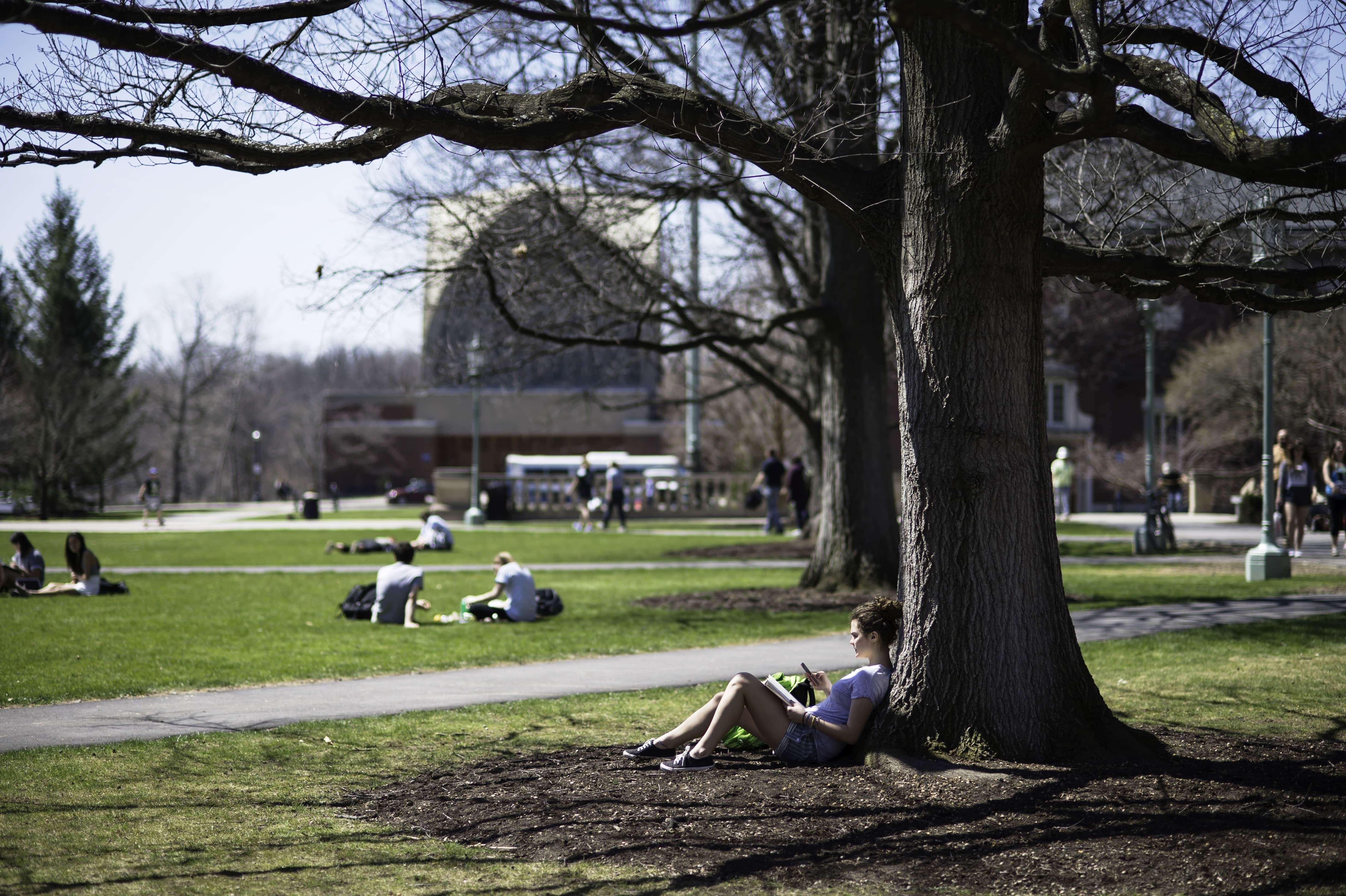 Beyond geography, signs of Rochester's ever-better diversity include increasing numbers of US students from all racial, ethnic, political, and religious backgrounds. The Class includes veterans, students with disabilities, older adult students, and students from across the income spectrum. Tying a record 17% of the Class of 2021 are Black, Hispanic, and/or Native American students.
Rochester is also among the most gender-balanced research universities each year; in this Class, 51.91% are women, 47.93% are men, and three students have a different gender or non-gender identity. Students have indicated interests in each of Rochester's 75 College programs, including new majors in dance, environmental health, and the full spectrum of five newly-redefined majors in English.
60% sought financial assistance, and almost that many described specific plans for undergraduate research. Just over half the Class had an admission interview, and 13% applied to a Combined-Admission Program or Dual Degree Program. One-third enter Early Decision.
As has been true every year for a generation, admission was more competitive this year, with more than 18,000 applicants seeking one of 1,315 spaces. Student qualifications are stronger, with an average unweighted GPA of 3.8, and more than 90% completing full honors, IB Diploma, A-level, or AP programs. Rochester is "test-flexible," and 2.5% of the Class was admitted on the basis of other international or national exams. For the 97.5% of those admitted who submitted an ACT and/or SAT, the average submission was in the 97th percentile.
The Class of 2021 is a high-performing and curious Class, and we can't wait to welcome them officially to campus in August.