Career Conferences: The Best Professional Development Opportunity Offered by Rochester
In high school, many seniors have a relatively straightforward post-graduation plan: go to college. Unlike high school seniors, seniors in college face a muddier choice: Should I pursue graduate schools or dive into the job market right away? As a college senior, I have been very curious (and a little stressed) about figuring out my post-graduation plan.
Thankfully, I discovered the best and most inspirational way to understand myself and what I want—attending career conferences, supported by University of Rochester academic departments and professional chapters.
These past two weeks, I was able to attend two conferences: The Grace Hopper Celebration of Women in Computing (GHC 2016) and Society of Women Engineers (SWE 2016). These two conferences were very similar; they both comprised of various tech talks, leadership workshops, diversity seminars, and career expos. The two conferences are both dedicated to provide support and employment opportunities for women in STEM and to promote visibility of women in male-dominant fields.
During the conferences, I was able to talk to various companies, such as Microsoft, Google, Facebook, General Electric, AT&T, Hulu, NBC, MasterCard, Medtronic, and PwC. I got onsite interviews with some of them, listened to senior female leaders discuss their career paths and aspirations, attended seminars where companies announced their new product releases, and also discussed unique graduate programs with many other graduate schools.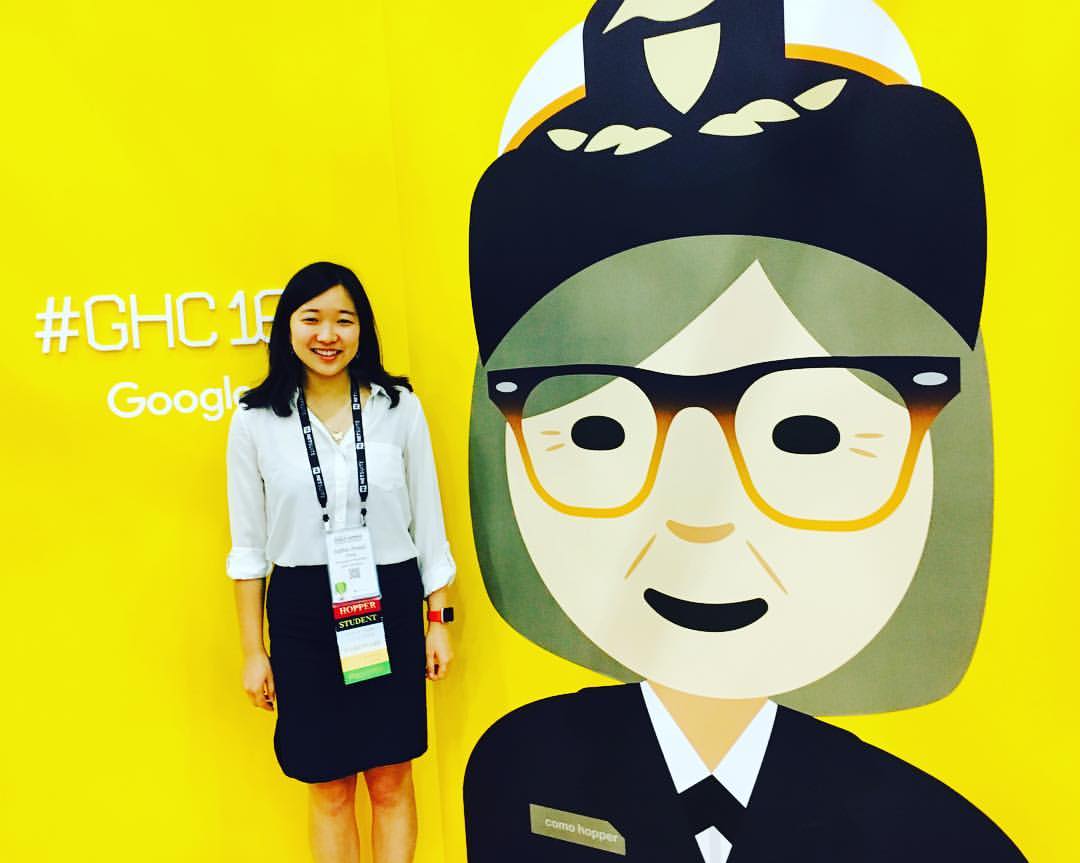 I had many intellectually stimulating and inspiring experiences at the two career conferences. For example, I attended an interesting talk about technology product development during GHC. This talk was led by a product manager at Twitch, a video-gaming platform company, where she talked about having a vision of being adaptable for new technology while designing new products or adding new features to existing products.
The President and CEO of IBM, Ginni Rometty, was one of the keynote speakers at GHC, where she discussed the future of Artificial Intelligence (AI) and IBM's AI research breakthrough.
During the SWE conference, I got to listen to stories about successful female leaders' paths in the technology world, and I attended a seminar where female employees from different companies talking about how to bring more attention to their ideas during male-dominant meetings. It was very empowering to see how so many women took on leadership roles and excelled in traditionally male-dominant spheres at those conferences.
Additionally, I wouldn't have had those valuable experiences without the University of Rochester's support. My trip to Houston for GHC was partially paid for by Rochester's electrical and chemical engineering and computer science departments (the rest was covered by Anita Borg Institute, the host organization for GHC, in exchange of my volunteering hours). My trip to Philadelphia for SWE was paid for by the Hajim School of Engineering through the SWE Rochester Chapter. And all of my professors were very understanding and supportive of me partaking in those professional development opportunities.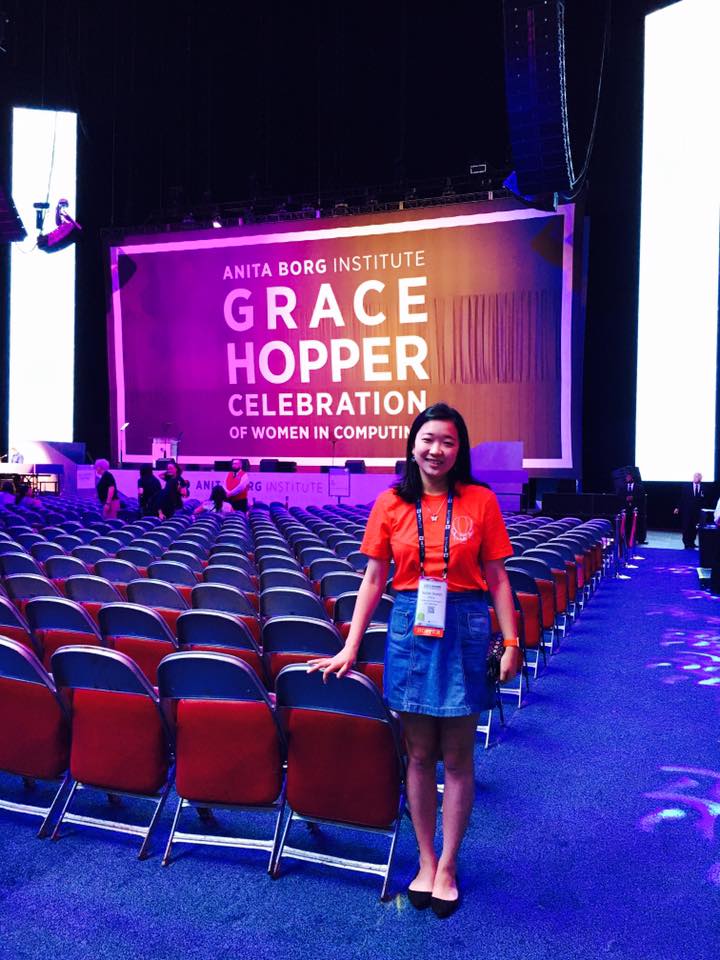 Coming back to Rochester, I am more sure of pursuing a future career in technology. I want to spend more effort promoting the presence of women and diversity inclusion in STEM fields as I move forward. Those professional conferences not only provided insight into the newest technical advances, but also helped me understand what I want to do in the future beyond graduation.
Thank you, Rochester, for providing me with such great opportunities!