My weekend started out slow; I devoted Thursday night to completing the majority of my homework for the weekend. However, Meliora Weekend quickly blossomed into one of my favorite weekends ever (I know I sound super optimistic here, but I seriously really enjoyed it!). As my mom said multiple times throughout her stay, "Everything is going so perfectly!" Meliora Weekend reminded me of Orientation Week in that there is a long list of activities and events to pick and choose from, except that Meliora Weekend also encompassed students, parents, alumni, and faculty! Here's a synopsis of the Meliora Weekend that my mother, my brother, and I experienced.
Friday!
Friday started out with brunch at the Corner Bakery Cafe in CollegeTown, which, contrary to its name, does not just serve baked goods. It reminded me of a top tier Panera Bread. Plus, a student ID gets you a 10% discount!
We made our way back to campus, and my mother and I attended a Meditation and Mindfulness Workshop in Spurrier. It was a relaxing time to focus on all our senses and reflect on the present, instead of worrying about the past or the future. Our instructor led us through a series of meditations: first sitting, then walking, then lying down. She also had each of us eat a grape as slowly as possible to get its full flavor. After the workshop, my mom and I felt enlightened but also a little sleepy.
That night, my mother treated us to "An Evening with Kristin Chenoweth" at the Eastman School of Music. Her performance made me cry with her Fathers and Daughters rendition and cracked the whole audience up when she sang Popular as if giving advice to Donald Trump. We all knew she was talented, but she was absolutely radiant on the Kodak Theatre stage. My family was lucky enough to meet her afterwards. She's my new celebrity crush.

Saturday!
On Saturday, we headed out to the Rochester Public Market, which was so much fun. It was a gorgeous day to pick out some honey crisp apples, Asian pears, and kettle corn. In addition to the vast number of vendors, there are a few small bakeries and coffee shops along the street as well. It was quite busy, which I suppose attributes to why the Public Market was voted "The Best Place to People Watch" in 2008 by City Newspaper.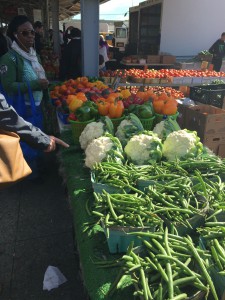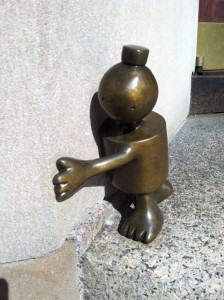 Next, we explored the Memorial Art Gallery, which is home to a large collection of medieval to modern art. I thought it was interesting that rather than segregating the museum by time period, the pieces were juxtaposed across different eras and modes of art. My favorite part was the statue garden outside, titled Creation Myth by Tom Otterness. There are a bunch of little guys like this one above hidden around the building!
We took a tour of the Eastman Theatre, which has been renovated since my mother attended. It is a gorgeous building. The new renovations look spectacular without taking away from the theater's original beauty. Eastman now has full recording capabilities and will begin live streaming performances online. For the last section of the tour, we snuck inside the theater and listened to a strings rehearsal. Our tour guide Luke told us that the skylight in the new section of the Eastman Theatre was designed so that an observer can view the older building through it—wow, such symbolism! There's a Chihuly glass blown sculpture, too.
We spent Saturday night at "An Evening with Aasif Mandvi." I expected stand-up comedy as a display of Mandvi's famous humor. Instead, he read two stories from his new book, No Man's Land, which brought up how he began to work on The Daily Show and his upbringing with Indian parents in Great Britain. He then opened up to questions from the audience. The discussion focused on opinions about racism, immigration, and micro-aggressions. I found the sampling of his novel to be hilarious and the discussion afterwards was interesting. I was impressed that such an important topic was being addressed in that setting; it felt very collegiate.
Sunday!
Sunday morning started with a City of Rochester Bus Tour. We surveyed the many sections of the city. I've concluded that Rochester has some extreme love for Susan B. Anthony and Frederick Douglass, and that I have some extreme love for the adorable homes in the Historic Corn Hill District. The tour was expansive and I love that I have a better understanding of Rochester now. We stopped to walk around by the Susan B. Anthony House and the High Falls waterfall. My favorite fact: the Oak Hill Golf Course used to inhabit the land where the University of Rochester now stands, until George Eastman decided it was the perfect place for a top-notch college. Thanks, George!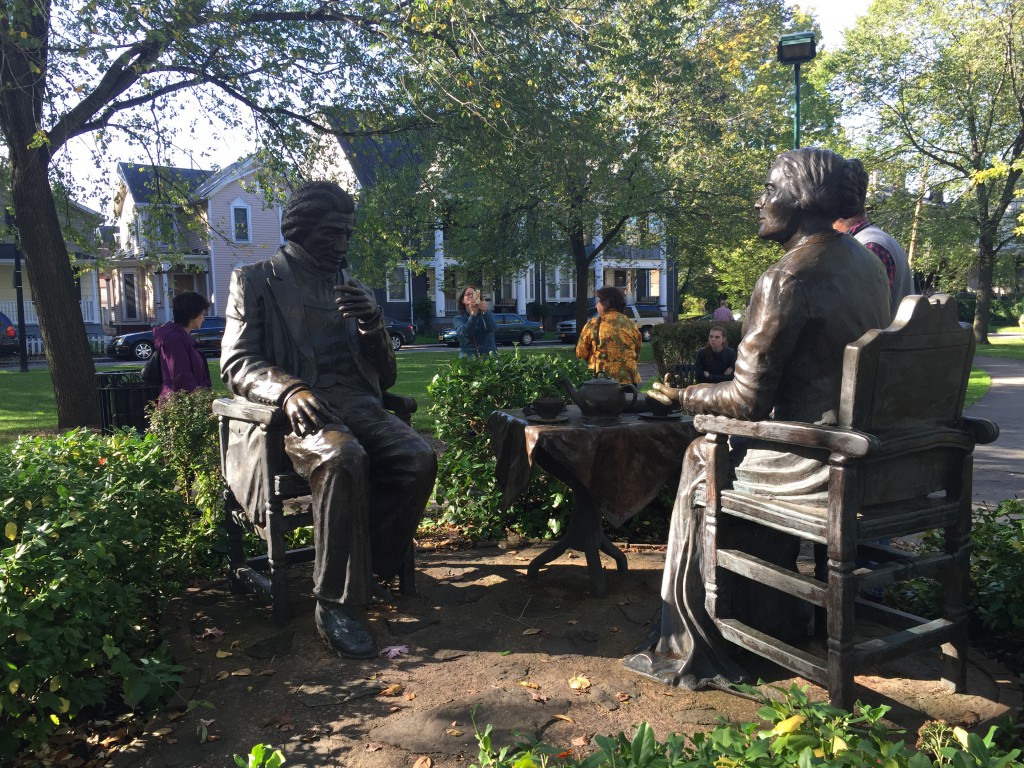 Our trip concluded with a performance at the Strong Auditorium by the University of Rochester Gospel Choir and Jazz Ensemble. The former is led by Mr. Thomas Green and the latter is led by Mr. Bill Tiberio. These groups sang and played such invigorating music! My favorite piece was "Cry Me A River" performed by the Jazz Ensemble, featuring Tess Perry as a jazz vocalist—her voice was incredible.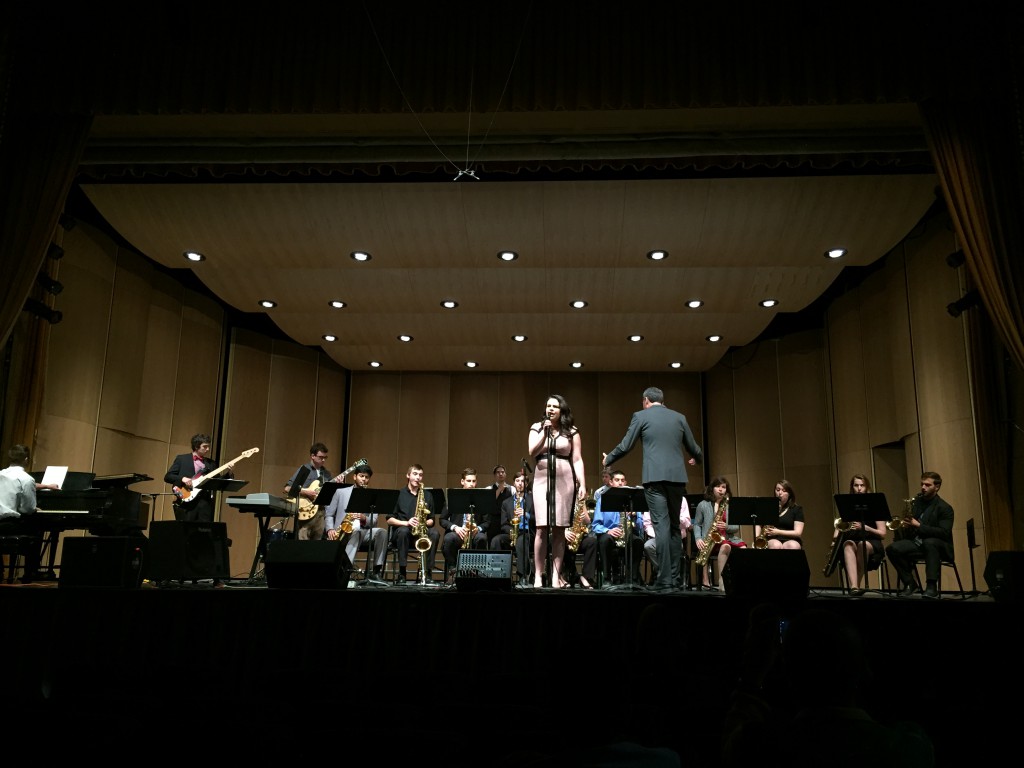 We had such a wonderful and busy weekend, and goodbyes were extra hard. But we have many Meliora Weekends to look forward to, and we've already decided on a few things for our itinerary next year. Thanks to Mom and Evan for taking the time to visit me—I absolutely loved it!