A Thrifty, Meliora Thanksgiving
Are you throwing your own Thanksgiving this year? Maybe you're staying in Rochester for the break or perhaps you're hosting a Friendsgiving. Whatever your plans are, we have tips for putting together a thrifty Thanksgiving that will be both delicious and budget-friendly!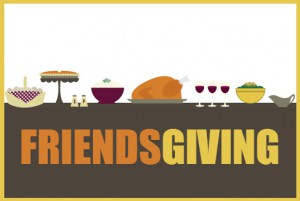 1. Ask your guests to bring drinks. Since you're hosting, you're well within your rights to ask folks to bring some soda, juice, wine, or beer with them to share the love.
2. Buy a cheap turkey. You don't need to get fancy with the turkey. The only thing that really matters is how you cook it. A store-brand turkey will be just as tasty as a name-brand turkey. If you plan far enough in advance (maybe next year), some local grocery stores offer VIP programs where you can snag a free turkey if you shop there often enough throughout the year. Some people are even lucky enough to get a free turkey from work, so if one of your Friendsgiving guests is that fortunate, see if you can convince them to share the wealth!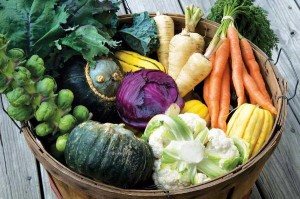 3. Go for a veggie-heavy menu. Vegetables are cheap and can be super filling (not to mention good for you). Try to plan your menu with items like corn, potatoes, sweet potatoes, green beans, squash, etc. If you buy from a local farmer's market, it will be even cheaper.
4. Alternatively, go potluck style. If you're the host/hostess, ask your guests to bring a side dish. It'll definitely cut down on your stress levels and help to make sure your Thanksgiving dinner doesn't break the bank.
5. Borrow kitchen supplies. If you don't own a gravy boat or a meat thermometer, it's not the end of the world. No one is going to judge you. Borrow from parents, neighbors, or relatives so you don't have to buy something you'll only use once a year.
6. Don't go overboard on decorations. Decorative gourds are great and all, but your home doesn't actually need to look like something from Pinterest. Grab some acorns or pinecones from outside and let nature be your décor!
No matter what you do, your friends and relatives will be sure to appreciate your efforts. Thinking about your budget for turkey day is the first step toward planning a tasty and thrifty meal!