6 Factors to Find the College Fit for You
Finding the right college may seem daunting at first glance, but once you narrow down your own values in what will make you feel most at home, your options will slowly transform into an easy decision. 
When I first began researching colleges I wanted to attend, I had many factors that became overwhelming. Location, departments, research, dorm space, internship opportunities, alumni network, public vs. private… These are all factors that you may be analyzing, too. Perhaps you already know where you want to go but are questioning if it's the right fit for you. No matter the name of the school, or your family's opinions on where you should go, the decision is up to you. Here are a few factors to get you started:
1. Public vs. Private 
Although it may not seem like a big difference, there's a lot that goes into making the decision between public and private colleges and universities. Public colleges and universities are usually funded by state governments whereas private colleges and universities rely on student tuition, alumni, and endowments. Public universities tend to be larger in size and better able to offer work-study to a greater number of students. Although private institutions tend to be more expensive, their financial aid packages can sometimes make tuition more affordable than public, which leads us to the next factor. 
2. Financial Aid/Loans  
Financial aid can have a huge impact on a student's decision, and in fact, can be the leading factor. For me, it played a huge role in my decision. Many students may be stressed over the sticker prices (the total yearly cost) that schools display online but not everyone pays the full price. Net price is what the student will pay based on their financial needs. This is calculated by the full price, merit scholarships, and the expected family contribution (EFC). Families can calculate the net price of a specific school using the specific institution's tools, or free calculators online such as College Raptor. Each school will be different, so keep in mind if you're planning on doing work-study or taking out loans to cover extra costs. Some schools even offer grants for textbooks, so keep a lookout for those resources.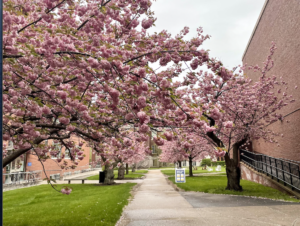 3. Location, Location, Location
This is a popular factor for sure, and you may already have an idea of the type of college you'd like to attend, but it's nice to have options on the location of your institution. Do you enjoy the glittering of city lights? Does the sound of traffic outside your bedroom window annoy you in the morning? Do you want a campus or would you rather be immersed in a city, surrounded by diverse culture? These questions are crucial to how you plan your decision. You may be coming from a completely different background than the one you'll enter as a college student. Whether you want something new or an environment that reminds you of home, it's up to you to reflect on if this truly matters. 
Many students don't think about where the institution is located until they get to their school; the surrounding neighborhoods or city may have a huge impact on your student life. If you like to be more involved with the community, look for a school that is highly community-oriented. If you prefer a school strictly orientated towards academics, then perhaps a more rural area will suit you better. 
4. Size
Small, medium, large? It may seem like an obvious factor, and I know when I was choosing colleges, I didn't pay much attention to the population of students, but in the end, it does make a difference. Class sizes differ significantly. Depending on your ideal learning style, you may want a smaller class size that allows for closer relationships with faculty and peers. Smaller schools can have a tight-knit community that allows you to get to know the community more easily. However, perhaps you like being immersed into a large student body where you get to know only a close few or an even larger population where it's difficult to be recognized. Everyone has a preference, and these numbers can greatly influence how you will learn.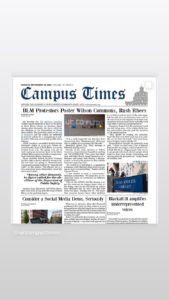 5. Diversity, Equity, and Accessibility
When looking at your options for what is the best fit for you, consider the diversity rate at the school not only for demographics but also where students are from. International students make up a huge population at the University of Rochester, and it has made all the difference in being able to meet friends from around the world. Having a group of friends that can share different ideas and cultures makes for a welcoming home, one that pushes you and challenges you to think outside your normal bubble. Likewise, it's important to look into a school's reputation for equity and accessibility. If student activism on campus is important to you, take that into consideration as well. Reach out to the local school newspaper or student organizations that discuss issues like making the campus an equitable space for all to find out what the engagement is like.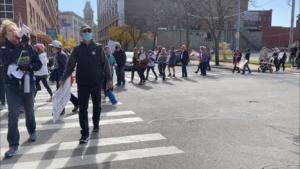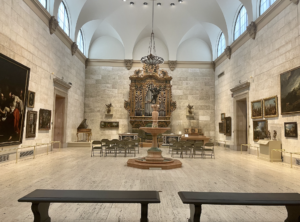 6. Research/Internship Opportunities 
Everyone says college is all about the connections you make in the end. In some ways, this is very true. Your friendships, peers, and professors are all part of your network whether you think of them as part of it or not. They are the connections that will last beyond graduation if you make an effort to leave an impression and stay in touch. Whatever you decide to do— research, an internship, or both— the connections you make will guide you towards unexpected endeavors. Even if someone doesn't directly offer you a job, you're still being inspired to pursue experiences that will ultimately change how you think about the world, how you will make a place in it, and how you can succeed to your fullest by passing on the many connections around you. 
College can look like a zoomed-in photograph. It's blurry at first, but the further you go along, the more you zoom out and begin to see the full picture, and that's when it all comes together.