Dandelion Square (Feb. 2020)
---
When I was comparing options for college a few years ago, I always wondered what made each school truly special—in other words, the things each school offered that I couldn't find anywhere else. After 2.5 years as a Yellowjacket, I've discovered even more of those qualities here than I knew about when I applied.
While there are countless aspects of UR that make being a student here special, I've chosen to highlight 10 of these unique characteristics: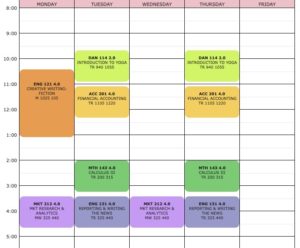 1. Flexible curriculum
If you ask any UR student what makes our school unique, one of the first things people will probably mention is our flexible curriculum.
Instead of having general education requirements, the Rochester Curriculum simply necessitates:
One primary writing course
Core requirements for your major
Clusters of your choice in the two academic divisions you aren't majoring in. (If your major falls under the Hajim School of Engineering, you only need one cluster.)

Clusters are a set of three related courses under one academic division—the humanities, social sciences, or natural sciences. So, if you're a humanities major, your clusters would be (1) three social science classes and (2) three natural science classes. Alternatively, you can meet this requirement with a major or minor in those divisions.
For my academic plan, I fulfilled the natural and social science requirements through business classes and humanities requirement through English classes. Every course I've taken was either relevant to my majors or an elective I took for fun, and I love that the flexible curriculum allowed me to dive into my fields of study immediately. I've never felt rushed to complete my degree requirements on time, and even added on a minor I hadn't originally planned!
2. Take Five program
Another unusual program at UR is Take Five, which allows students to take a tuition-free fifth year to study an interest outside of their majors. The Take Five program is perfect for people hoping to explore a passion they didn't have time to delve into as an undergrad. If this interests you, I suggest reading admissions blogger Nicole's article on how/why she became a Take Five Scholar!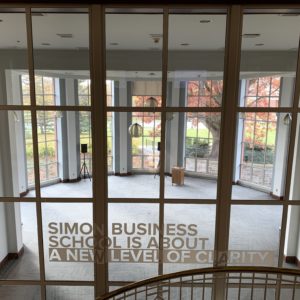 3. Simon Business School partnership
As a marketing major, I was also really drawn to our business program's integration with Simon Business School. This partnership allows undergraduates to take classes through UR's graduate business school; many undergrad instructors also teach graduate courses at Simon. Across the board, I've been impressed by faculty in UR's business department.
Additionally, UR undergrads are eligible for several perks if they apply to Simon for grad school, such as guaranteed scholarship support (if accepted) and no application fee.
4. Academic support at the Center for Excellence in Teaching and Learning (CETL)
Whether you're aiming to improve or seeking support to stay at the level you're achieving in a class, CETL is a great resource for UR students. A few of CETL's offerings include study groups, one-on-one tutoring, and study skills consultations.
After meeting with tutors for a couple of my classes last year, I wish I'd known about it sooner!
5. Community for international students
Another special part of UR is our international community. International students make up a fairly large percentage of our student body—my first-year cohort was comprised of 30.7% international students—and it's been a pleasant surprise to meet students from all over the world. Some of my closest friends now come from across the globe, including my first-year roommate from Germany. The contributions international students make to campus are invaluable, and UR wouldn't be the same without them.
As a domestic student I don't have firsthand experience with international programs, but UR has numerous opportunities for international students. For instance, our STEM-designated business and economics majors enable international students on F-1 visas to work for up to three years in the U.S. after graduation (in contrast, non-STEM majors would typically qualify for only one year).
For an international student's personal experience, I recommend former blogger Ananya's post!
6. Research opportunities outside of the natural sciences
Although most people associate research with STEM, UR defies this convention by supporting research in any field. Whether you're studying English, music, or otherwise, UR students can pursue research in any disciplines they're passionate about.
For examples of undergrad research, you can check out the Research at Rochester column in the Campus Times, which covers a broad spectrum of student research experiences.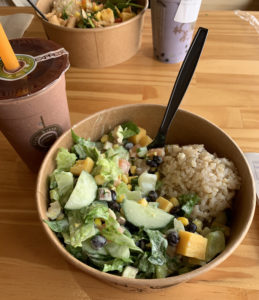 7. Proximity to College Town
Off campus, one of the best-known hangout spots for UR students is College Town. College Town is roughly a 20-minute walk from River Campus, or conveniently accessible via UR's shuttle system. Aside from housing our campus bookstore at Barnes & Noble, College Town offers a ton of dining options such as Chipotle, Tai Chi Bubble Tea (my favorite!), and Insomnia Cookies.
Several businesses in College Town are partnered with the University to accept URos—one of the three forms of UR-specific currency—so if you have URos, you can pay at participating locations with your student ID.
8. Shuttles between River Campus and Eastman
Besides going to College Town, another nice part of our shuttle system is how it connects River Campus and the Eastman School of Music. This makes it possible to take Eastman classes as a River Campus student, and vice versa. Plus, River Campus students can easily watch some of the exceptional performances at Eastman.
I still remember visiting Eastman for Celebrate Diversity night during first-year orientation, and I was blown away by all the artistic talent in our community!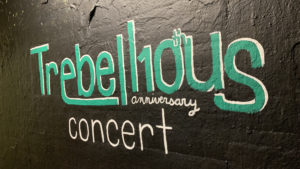 9. Over 200 undergraduate student organizations
Although every college has student organizations, the supportiveness of Rochester students makes our clubs another standout point of the University.
With over 200 undergraduate student organizations, anyone that's looking to get involved on campus is sure to find something that attracts them. Many clubs don't require any membership fees, and aside from performance groups, most student orgs don't have an application/audition process; you can simply sign up and explore anything you're curious about.
Basically, there's no competitiveness to intimidate you from joining student organizations. Everyone I've met is simply happy to encourage their fellow Yellowjackets to try whatever interests them!
10. Adjacency to UR Medicine
If you're seeking a career related to medicine/health, another excellent benefit of attending UR is its nearby medical center. Aside from a number of other advantages available for premedical students, undergraduate opportunities at UR Medicine include research, clinical volunteering, and interacting with faculty from the School of Medicine.
---
With so many factors to consider, college admissions can be tricky to navigate. However, going through that process was a privilege I've found well worth it. I've loved being a Yellowjacket and am constantly humbled to be part of the University of Rochester community. If you're looking at colleges now, I hope you can attend wherever is the best fit for you!