Meet Your Graduate Head Counselors!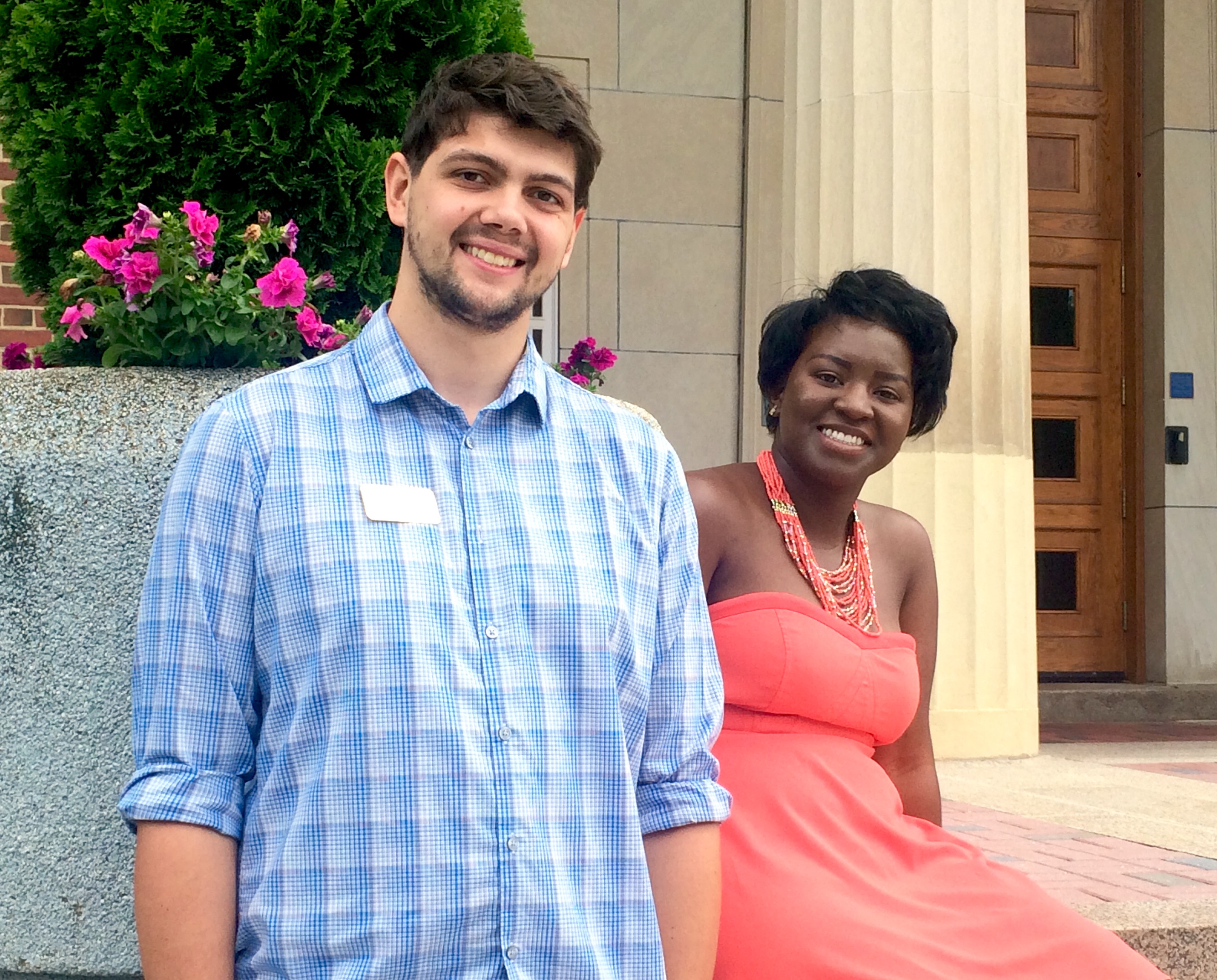 Hello, everyone! My name is Dalayna Gardner and I'm one of your Graduate Head Counselors for the Pre-College Programs this summer. I am so excited to engage with you all this summer! About a year ago, at the University of California, Riverside, I completed my bachelor's degree in cultural anthropology. Now, I am a graduate student at the Warner School of Education pursuing my master's degree in school counseling. Someday I hope to be a counselor who specializes in college prep programming and vocational school assessment.
Fun Fact: I collect butterflies!
Hello, everyone! My name is Aaron Santiago and I'm one of two Graduate Head Counselors for the Pre-College Program. I have worked this program last year and am excited for another summer of fun. I have recently graduated from the University of Rochester with a bachelor's degree in biology and a minor in philosophy. I am now a graduate student at Nazareth College pursuing a Master of Science in education. I hope to be a high school science teacher in an urban public school and stay as a vocal proponent for public school education.
Fun Fact: I like smashing butterflies…
In addition to us, there will be 16 Pre-College Counselors (PCCs) who are undergraduate students with different experiences, diverse interests, and knowledge of what Rochester has to offer.
In just a few weeks, we will begin a journey filled with innovative and exciting experiences that will give you a true sense of college life. For many of you, this summer will be your first time on a college campus. This is a challenging and rewarding experience with opportunities to build lasting relationships with peers and foster self-discovery. Our Pre-College team will help with your classes and make your time on campus fun, enlightening, and safe! We are looking forward to having a fantastic summer with you all exploring the horizons of Rochester and college life.